COVID-19 Update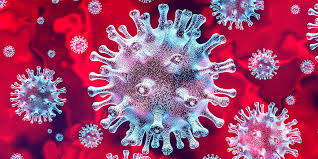 The VABT extends heartfelt good wishes to our community of actors, dancers, circus performers, stagehands, costume designers, directors, comedians, playwrights, crew, musical theatre performers, set designers, hair and makeup artists, screenwriters and other essential creatives of our entertainment industry.
Uncertainty is the only certainty at the moment, and all our livelihoods are under threat. As a charity working for over 60 years, the VABT's mission is to support the people in our industry in times of crisis. At this time, we are only able to support people who are experiencing an emergency health crisis. We are not able to support people who have lost jobs and income as a result of this worldwide pandemic.
But help is available for all of us and we strongly recommend you keep informed of the Federal Government's announcements about providing support for casual workers and make your voice heard in forums in support of our industry.
Our Community and our leaders are working on our behalf in advocacy including Live Performance Australia, Theatre Network Australia, National Association for the Visual Arts and others, to secure emergency support assistance from federal and state governments. We highly encourage workers to report lost jobs and income at I Lost My Gig and the MEAA survey so they can help build a strong case to government about the economic, financial and social impact on the arts because of this pandemic.
Our mental health is particularly important as we navigate the extraordinary events of the Coronavirus and we encourage all of you to reach out to others for support. The Arts Wellbeing Collective is an incredible resource that all of us can utilise to ensure we stay connected, mentally healthy and resilient.
We also highly recommend looking out for others in need – particularly those who live alone and do not have families to call on. Making contact through a caring phone call, FaceTime/Skype or an email, can make a huge impact on our collective mental health.
We are all in this together. The VABT Committee wishes all of you, your families and friends, strength, resilience and good health in the days, weeks and months ahead. If you are financially stable and would like to help your colleagues, you can now donate directly for COVID-19 Assist on our website at www.vabt.com.au/donate.