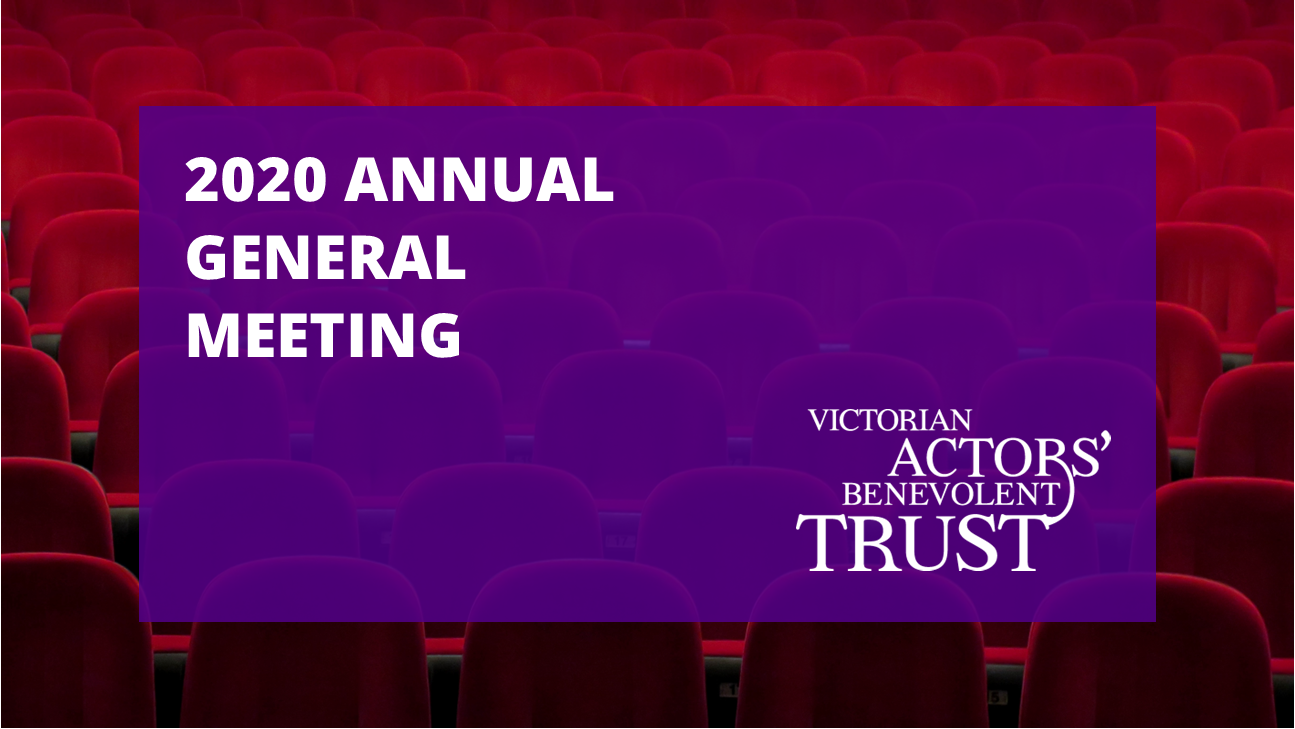 The Victorian Actors' Benevolent Trust 2020 Annual General Meeting will be held online Saturday 28th November 11am-12noon.
Please register your interest to attend by Monday 23rd November and an invitation and link will be forwarded to you.
Since 1958 the VABT has been providing emergency financial assistance to those in the entertainment industry who, through poor health or ill fortune, find themselves with nowhere else to turn.
Since the onset of the COVID-19 crisis, this support of performing arts workers has never been more vital, and the VABT is proud to have provided assistance to many in the industry through a dedicated COVID-19 Assistance program.
The VABT is a not-for-profit charity run by a volunteer committee of members who work within and outside of the entertainment industry. They generously give of their time to raise funds and provide financial assistance to those who call on the VABT in their time of need.
Along with contributions from donors, the VABT has been able to continue this vital work for 60 years.