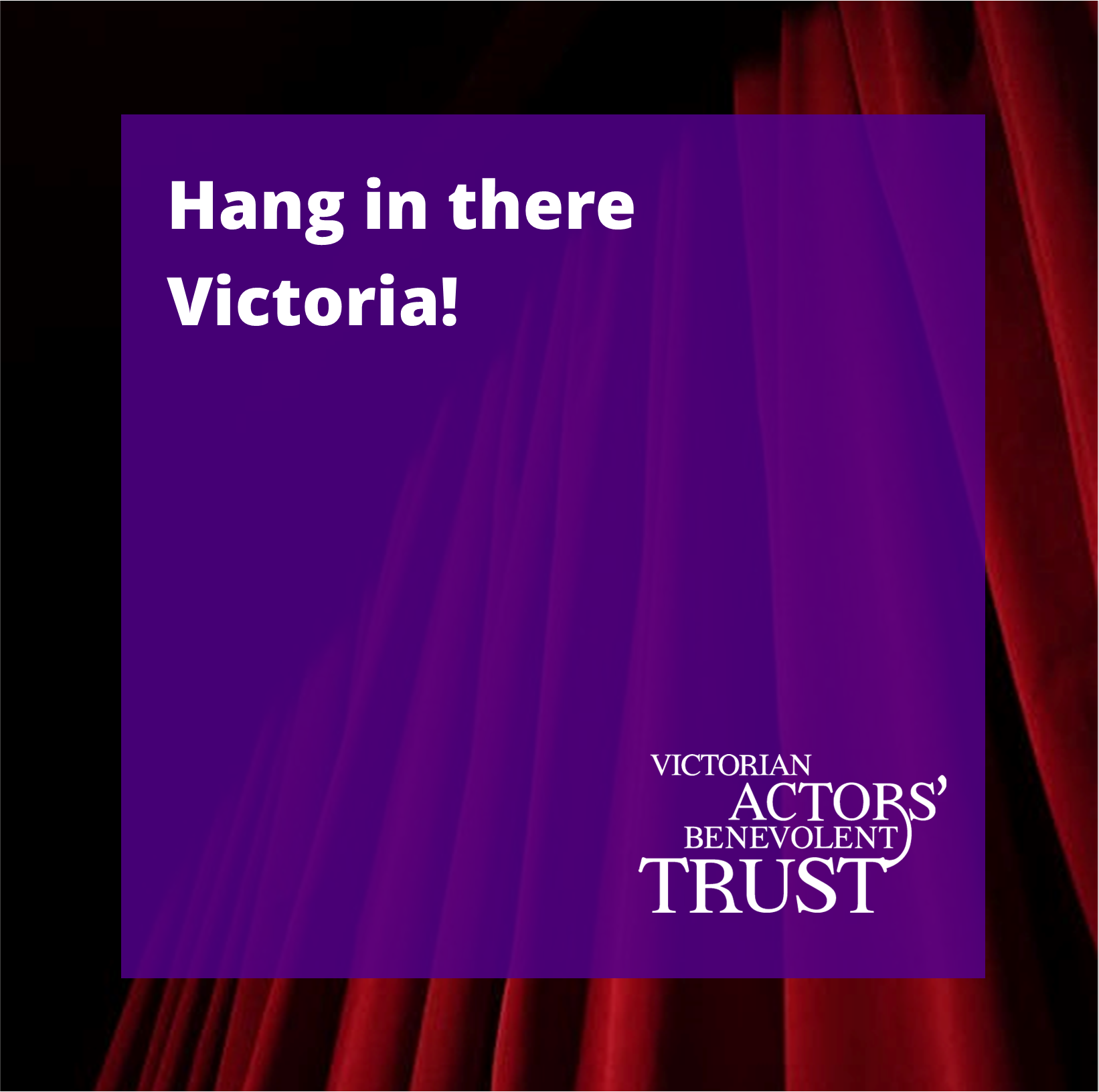 Victorian Lockdown 4.0
On the 27th May 2021, the Victorian State Government announced the introduction of new restrictions, aimed at preventing a growing outbreak of COVID-19.
For many Victorians, the memories of the 2020 winter lockdowns make 'Lockdown 4.0' particularly challenging, stressful and confronting. This is especially so for the countless casually-employed, professional performers, creatives and crew who have now seen their film, tv and stage productions had to shut down or cancel.
The VABT's dedicated COVID-19 Assistance Fund remains open throughout 'Lockdown 4.0'.
Designed to provide financial assistance, by way of Food Vouchers, to Victorian-based professional performing arts workers, the application process is simple and direct. All applications are assessed on a case-by-case basis and treated with complete confidentiality.
The VABT remains ready to assist the local performing arts industry through this difficult time.
APPLY FOR COVID-19 ASSISTANCE